Recent market research for tourism and hospitality
The assessment criteria for your assignments identifies using a range of resources as an element that you will be marked on. Think about what resources you've used in your assignments – is it mostly books, or perhaps some journal articles? If you've not yet thought about how you could use market research in your assignment now may be a good time. This blog post is focuses on Euromonitor Passport and highlights some recent market research for tourism and hospitality. There's a lot more research on the database so it is well worth a look.
Later this week we'll be doing a separate blog post on industry information on some of our other databases (such as IBISWorld).
Euromonitor Passport
Here are just a few recently published market research reports from Euromonitor. You will find more by searching the Euromonitor Passport Database.
New City Travel Briefing: Prague
Published on 26th March this updated City Travel Briefing for Prague looks at the top 100 cities destination rankings as well as covering topics such as inbound tourism performance, destination dynamics, accommodation and smart city innovations. It also provides a SWOT Analysis for Prague.
Definitely an interesting report for students who visited Prague this year on the department trip.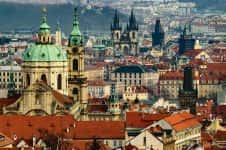 Brexit: UK Tourism at a crossroads
This report published in March 2019 reviews the impact of Brexit on Tourism. Looking at global risk scenarios and EU-UK relations it considers the impact of the present uncertainty on the UK tourism industry and the impact worldwide.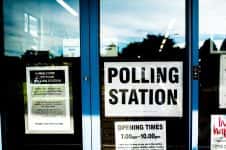 How to Harness Digital Disruption for Success in Travel
Published in Dec 2018 this briefing reviews how digital disruption created innovation in the travel industry. The report covers adapting to change, online travel, consumer engagement and has sections on seamless travel, the customer journey and future proofing.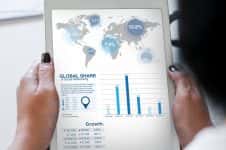 Help accessing Euromonitor Passport
To access these and other Euromonitor Passport reports you will need to go directly to the Euromonitor Passport database…
Start at the Library web page and click on the Databases A-Z link
Find Euromonitor Passport in the alphabetical list
When you click the link you will be prompted to login with your User ID and password
Read and accept the terms and conditions
You will now be logged onto Euromonitor. You can hover over the industries tab in the top menu and choose your industry (travel) or you can search by keyword.
It's a good idea if you've not used this database before to spend a few minutes on their help section as they've got some great videos and guides.