Drama – new books based on your recommendations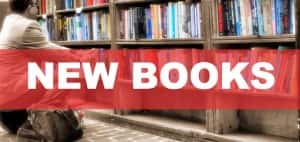 The University gave the library extra money this year to buy more books –  new titles and extra copies of well used titles. Library staff have been busy buying the titles you need for your module reading lists and some for wider reading too. Many of these have been recommended by you or inspired by hearing about what you are researching for your assignments.
Here are just some of the new books for drama…
Chesner, A. (1995) Dramatherapy for people with learning disabilities: a world of difference
Cohen, R. (2018) ShakesFear and how to cure it: the complete handbook for teaching Shakespeare
McClure, C. & Dudeck, T. (2018) Applied improvisation: leading, collaborating, and creating beyond the theatre
Mitchell, K. (2009) The director's craft: a handbook for the theatre
Mudford, P. (2000) Making theatre: from text to performance
Oddey, A. & White, C. (2006) The potentials of spaces: the theory and practice of scenography and performance
Parsons, R. (2010) Group devised theatre: a theoretical and practical examination of devising processes
Portanova, S. (2013) Moving without a body: digital philosophy and choreographic thought
Robinson, D. (2015) Practice guide to ensemble devising
You can view all the latest titles as they are added to the library on the New Books for the Faculty of Arts and Creative Industries.
If you are a member of staff wanting to develop your reading lists, scroll through the new acquisitions and see if there is anything you'd like to add to your module reading lists. You can add books to your My Module Resources lists by using our new interactive online guide available via our staff information pages.