Parkett's digital time capsule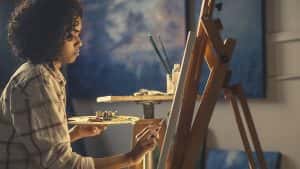 Parkett collaborates directly with international artists. To date it has published one hundred and one volumes with over 270 in-depth monographic artists' portraits, each featuring three to four texts, and a total of some 1,500 essays by renowned authors.
Next to collaborating on the selection of the authors, pictures and the design, each artist also creates a signed and numbered edition especially for Parkett, which may take any form, from prints, objects and installations to unique works of art.
Since 1984 270 works from artists in more than forty countries have joined Parkett's Musée en appartement, making the quarter century project both a large library and a small museum of contemporary art.
Parkett's web site features selected free digitized texts from every issue of Parkett. You can browse and read these PDFs in a number of ways – by artist, issue, author or text category – by looking under the menu heading 'books' on their web site.
[Text sourced from Parkett's web site]