When you need help what should you do?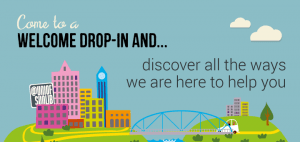 Our Study Skills Drop-ins are back this semester and are concentrating on study skills. You might be asking yourself 'why?'. Well it's a result of our analysis of the type of queries students had at drop-ins last term.  That's not to say you cannot ask for help you need using Discover or other library-related questions. The Drop-ins run at St Peter's on Thursdays 1000-1300 in the Student Skills Suite and on Tuesdays from 1300-1600 at Murray in the Study Skills Zone. We've tweaked the format this semester so when you arrive you can book in a 10-minute discussion slot so you don't have to hang around and no one else can take up too much of the Drop-in session time.
What if you need help at other times? If it's a quick fix you need – for example due to problems accessing a full-text journal article – then use our Library Chat panel on our home page which gives you 24/7 help.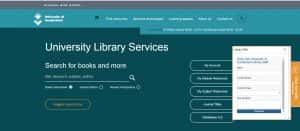 If you are struggling with searching online, referencing or critical thinking then our online Study Skills Guides should be your first port of call. However if there are several of you in your module that need help on the same topic then we suggest you ask your lecturer to contact the Library Support team to book in a group session for you.
If you are struggling on a dissertation or project, need help finding resources and the Study Skills Guides have not made the task easier for you then book in a 1:1 session with one of our  team. This is also useful if you have had particular feedback from an assignment and need to look at something specific. If the feedback points to issues around academic writing then our team will book you in with a Study Skills Adviser if that is more appropriate. Read our Frequently Asked Questions page to find out how the 1:1 sessions work and what you can expect from them. You can book a 1:1 appointment via our online form.