Thinking Writing – Thesis Boot Camp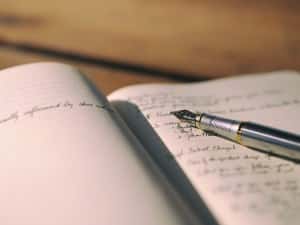 Are you doing your PhD? Can you get to London? Then read on.
Applications for Thesis Boot Camp now open! Drop and give me 20,000 words!
Are you a PhD researcher struggling with the writing battle?
Do you put off writing tasks with creative procrastination?
Are you finding the writing journey isolating and exhausting?
Thinking Writing has just what you need — the Queen Mary University of London Thesis Boot Camp. Dedicated solely to getting words down on paper (or a computer screen), this program is designed to help doctoral students get over that final hurdle, or to kick-start their writing if it has stalled. The goal for this weekend is to help you generate words, and make progress on your thesis.
Sign up to join other PhD researchers in a no-excuses, no-time-for-procrastination, intensive writing retreat. Not for the faint hearted, Thesis Boot Camp recruits will battle through PhD blues, writer's block and thesis fatigue to achieve significant progress on their manuscript.
Introductory sessions will include motivational talks, goal-setting and strategies for writing quickly and well. Support staff will be on hand and catering will be provided to ensure an encouraging, distraction-free environment. Attendees will be required to complete pre-program planning activities and to commit to their own tangible aims for the two and a half days, such as completing a thesis chapter, draft or similar.
Are you up for the challenge?
Applications close at 17:00 on Monday 25th February.
To find out more and to download an application form, head to the website: www.thinkingwriting.qmul.ac.uk/about/comingup
[Text reproduced with permission of Dr Heather Campbell, Queen Mary University of London]