Free online course – From notation to performance: understanding musical scores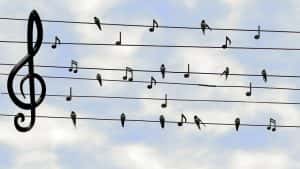 Would you like to know more about what musicians do in rehearsal and performance? Are you keen to learn different techniques for listening to and understanding music?
This online course will help you understand a musical score, what musicians do with the notation they contain, and how the notation you see is connected with the music you hear – from a short melody to a full orchestral score. Focussing on Mozart, Schubert, Beethoven and Mahler, you'll be introduced to a pianist, small chamber group and conductor who will explain how they create memorable performances from the notes on the page.
The next delivery of this course starts on 18 February 2019. Book online.
[Text sourced from FutureLearn web site]