Library Assignment Drop-ins – A Fashion Students View
Hi my name is Nargis Akthar a 3rd year University of Sunderland student doing a placement at The Murray Library. I'm studying Fashion Design & Promotion doing a placement that involves working with the library staff to receive a better knowledge of the working environment as well as giving feedback and helping the engagement team to promote in more ways specifically to fashion students.
I've just visited one of the drop in sessions this morning and let me tell you it was more packed than I would've imagined it to be! I've never thought about going to one however today I realised how much more help I would've received in my first and second year as I had struggled massively and thought the only person I could go to was my lecturer. I would highly recommend it as you get 1 to 1 help covering topics such as general help on any subject, essays, referencing or even to answer a quick question for when your lecturer isn't available to do so.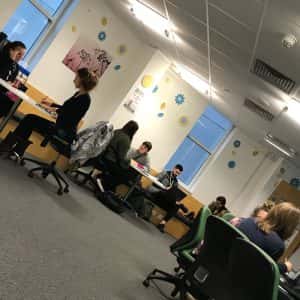 I will be posting more about what I get up to so watch this space to stay updated!