MA Fine Art degree show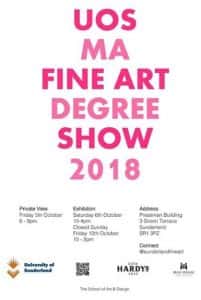 Head to the Priestman Building 6-12th October to check out the MA Fine Art degree show.
Support our students in seeing the work produced by our Fine Art students as part of their postgraduate studies.
These students have been supported throughout their programme by excellent library resources – check out our collections at Murray Library of fine art books, journals and exhibition catalogues.