Spotlight on resources: new additions to IBISWorld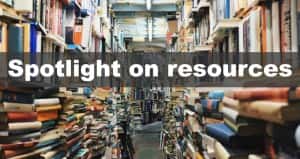 Over the past three months, IBISWorld analysts have introduced 12 new reports to their collection of UK industries, many of which reflect changes in both business and consumer behaviour. Continuing technological advancements have had a significant impact on the UK economy, causing industries such as the Financial Technology industry, the App Development industry and the Cyber Security Software Development industry to grow increasingly prominent. This, in turn, has changed the way in which many businesses operate, spurring growth in other areas of the economy. The Serviced Offices industry has become the fastest growing industry in the United Kingdom, as an increase in the number of small start-ups operating primarily through the internet has reduced the requirement for permanent office space. This trend has also been beneficial in the Corporate Travel Services industry and the Conference Centres Letting and Operating industry, as rising levels of business activity have propelled demand for their services. Additionally, strong expansion in the revenue of the Intellectual Property Leasing industry has been supported by growing demand from firms that have aimed to remain at the cutting edge of technology.
Other industries added to the IBISWorld collection include Charities, Roadside Vehicle Assistance and Human Resources Provision, which continue to remain mainstays of the UK economy. Meanwhile, growing health consciousness among the general public has resulted in strong growth for the Vitamin and Supplement Manufacturing industry, while the Promotional Product Distribution industry has benefited from rising demand as businesses have increasingly upped their advertising budgets to entice consumers.
The University of Sunderland Library subscribes to IBISWorld and it is an important and valuable resource for many Business & Management, Marketing, Human Resources Management and Finance modules.  To access IBISWorld, simply log on with your UoS user ID/password from the A-Z list of Databases from the Library website.