Heritage Open Days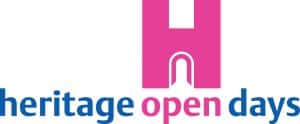 Have you heard of the national Heritage Open Days? Whether you are a veteran or a novice, make sure you take part in this years' open days! Every September thousands of volunteers organise events to celebrate the nation's history and culture. It is a free event and an excellent way to explore the local area – organisations and groups throw open their doors for us to go and explore and seek new experiences.
This year the Heritage Open Days take place over two weekends 6-9th and 13-16th September. Events include exhibitions, performances, talks, workshops and tours. Check out what's on local to you and plan your weekend!
For all our photographers, this year there is also a photography competition, where you can share your open day experiences with others.