2018 winner of Kate Greenaway illustration medal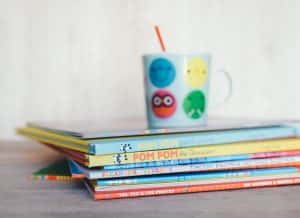 The winner of the 2018 CILIP Kate Greenaway Medal has been announced.
Canadian illustrator Sydney Smith wins the CILIP Kate Greenaway Medal for the first time for his illustrations in Joanne Schwartz's Town Is by the Sea (Walker Books). The picture book, which depicts a day in the life of a boy growing up in a coal mining town in the 1950s, contrasts a child's life of play with that of the adult world of work, with the bright world above ground juxtaposed with the perilous subterranean world of a mining pit. Smith visited a miner's museum in Cape Breton's Glace Bay, where the story is set, and took inspiration for his expressive brush work from Impressionist artists such as J.M.W. Turner.
The CILIP Kate Greenaway Medal was established in 1955, for distinguished illustration in a book for children. It is named after the popular and highly influential nineteenth century artist known for her fine children's illustrations and designs. Awarded annually, the Medal is the only prize in the UK to solely reward outstanding illustration in a children's book. Previous winners include Levi Pinfold, Raymond Briggs, Shirley Hughes, former Children's Laureates Quentin Blake and Anthony Brown, and current Children's Laureate Chris Riddell. The medal is awarded by CILIP: the Chartered Institute of Library and Information Professionals.
Information sourced from https://www.carnegiegreenaway.org.uk/press.php?release=pres_2018_winners_announcement.html and https://www.carnegiegreenaway.org.uk/about-the-awards.php.