Community and Youth Work the North East Way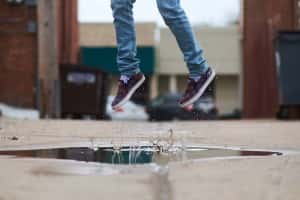 Rick Bowler and Dan Connelly with two of our students Sarah Purves and Amy Collins from Youth and Community Work presented at the conference on Youth Work and Inter-Professional Practice: Building Foundations for Connected Practice' on 25 May 2018  at the University of Derby.
The conference was a joint venture organised by the Universities of Sunderland and Derby which forms part of a national programme backed by the Paul Hamlyn Foundation and the Teaching Professional Association of Lecturers  in Community and Youth Work
Our students Sarah Purves and Amy Collins explained how the North East is faring amidst austerity cuts which are creating a difficult working environment for practitioners. Jon Niblo, CEO of NE Youth and Teresa Driver of The Wharton Trust in Hartlepool – major North East employers of Community and Youth Workers – represented the North East in tandem with the University of Sunderland group.  Read more about the conference on the blog post Flying the Flag for Community and Youth Work.
Follow the discussion of the day through Uni of Derby's Youth & Community Development's tweets on the conference closing with to Dan Connelly's conference finale.
Coming up next is the Annual Conference Emerging Landscapes: Constructing and Re-constructing Spaces for Youth and Community Work from 27-29 June at Glyndwr University in Wales. Take a look at the full programme. Liz Woolley and Dan Connelly are running a session How can HEI's Develop Critical and Collaborative Community & Youth Workers? on Friday 29 June. The conference has three strand themes:
Diversity of Practice
Sustainable Futures
Collective Identity.
Book a place at the event through the Eventbrite link.