WTTC Global Summit 2018 Buenos Aires, Argentina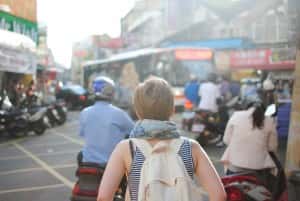 Participating in conferences and summits can be a great way to develop your knowledge on a subject. The World Travel & Tourism Council Global Summit 2018 is taking place this week starting on the 18th April. There will be a livestream so if there were presentations that you thought sounded interesting you may be able to watch them live. Looking back at previous years, videos are available so even if you cannot watch live you may be able to watch a video later.
The programme is available to view online and it looks like there are some really interesting presentations such as:
Leadership in a digital age – a keynote by Peter Frankhauser (CEO Thomas Cook Group)
Putting communities at the centre of tourism development
Power, Politics and Policy
The link for the livestream is: https://wttc.org/livestream
You can view videos from previous WTTC summits at the WTTC web page.