Prospect Transformation 23rd March to August 2018; St Peter's Library services will continue throughout this exciting redevelopment.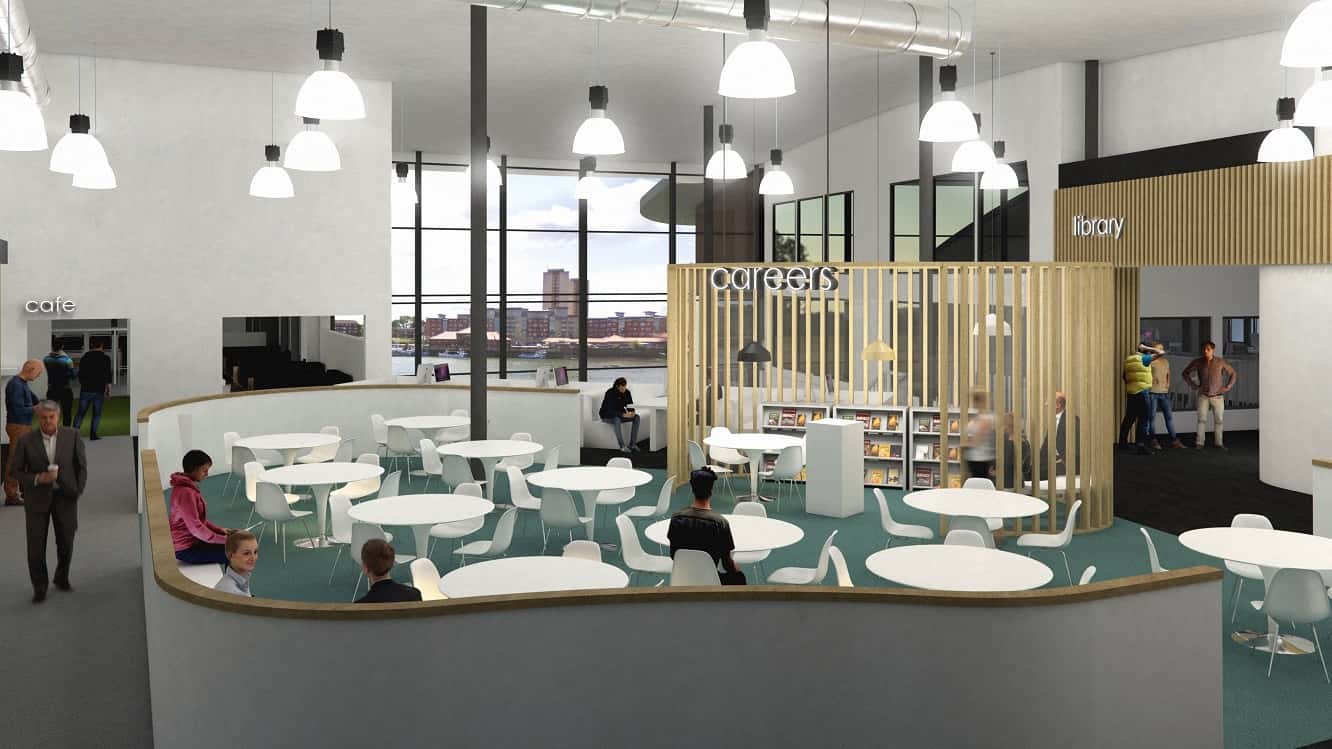 The transformation of the Prospect building will begin this week on 23 March. Please see UOS online for further information and updates on this exciting project which will create a new student gateway enquiry desk, additional learning and study spaces, including bookable rooms and a dedicated Student Support Suite on the Sir Tom Cowie Campus.
Access to St Peter's Library services, support and library collections held within the Prospect building will be maintained throughout the duration of the redevelopment works until they are completed in August 2018. St Peter's Library opening hours will also remain as advertised while the redevelopment of Prospect building spaces takes place.
A temporary Library Help Point will open on the lower ground floor near the riverside entrance from 16 April until the works are complete where you can continue to hand in and collect assignments, issue books and use our self issue and return machines. Our assistive technology will temporarily relocate to this area too. Gateway Services will relocate to Reg Vardy building, Room 206.
Our Liaison Librarian and Study Skills team will be located at The Murray Library during this period but will be available to meet with students and staff at St Peter's campus and are contactable in the usual ways.
We will be sending regular updates through our twitter, facebook, library blogs and through our posters and digital signage to keep you up to date with any updates to library access and student journey services as the building redevelopment progresses and the spaces are transformed.