Access to research beyond our Library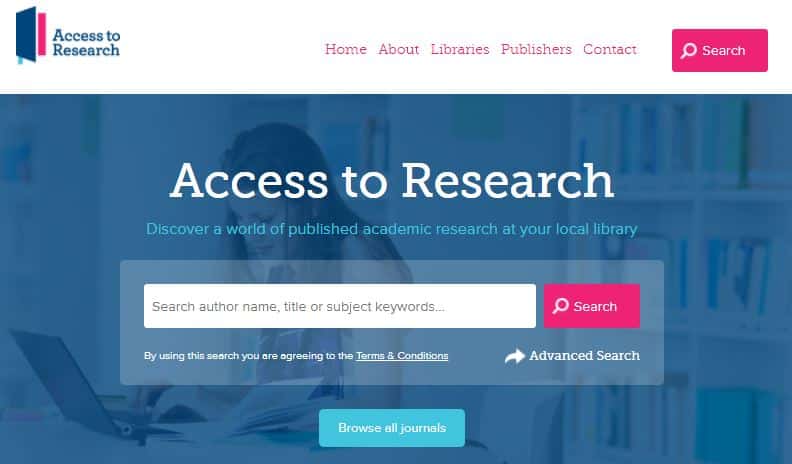 Do you want to explore resources beyond Sunderland University Library? Explore 'Access to Research' which gives free, walk-in access to over 15 million academic journal articles in participating libraries across the UK – many local libraries in Sunderland and the surrounding area are part of this scheme. Check out the list of libraries to find one near you.
Students and independent researchers can access many of the world's best academic papers from leading publishers who have made their journal content available for free. You can search the web site to find out which articles and journals are available as part of this scheme, and then find a participating library where you can view the full text. This scheme is a good way of you extending your research beyond the University Library collections.
[Text sourced from Access to Research]