What is plagiarism and how to avoid it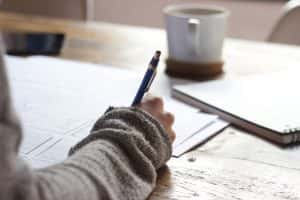 In a nutshell, plagiarism is the use of other people's words, ideas or concepts without giving credit. This can be done intentionally, as an attempt to cheat, but can also be done by accident due to a failure to reference correctly. If you do reading and research and then use it in your writing and do not provide references, this is plagiarism. Referenced correctly, all that reading will enhance your assignment by showing evidence of research and backing up and developing your arguments. This will ultimately get you much better marks. If it's not referenced correctly it's a waste of time that will get you marked down and penalised. Even if you are rewriting an idea in your own words,  paraphrasing a concept or summarising a theory you need to give credit for it; just because you are not using a direct quote doesn't mean you can get away without giving a citation.
If you're not confident with referencing, Cite Them Right is the easiest way to make sure you are doing it properly. Referencing software can be a helpful tool, but it's best to learn the basic principles yourself first. You may wish to use referencing software as a means of keeping track, but it's best to ensure that you have a sound grasp of the mechanics of referencing too, so you can easily spot any mistakes.  Once you've got the hang of the formatting it's easy. Cite Them Right gives info on the correct format to use to reference everything from books to live performances to paintings to websites. Click on the image below to access it (you will need to log in with your University user ID and password):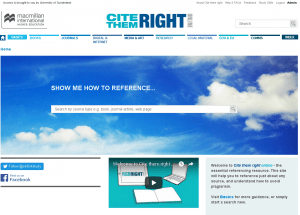 In addition to linking you to Cite Them Right, the library website has a variety of downloadable resources such as activities and help sheets, as well as links to books and other materials on avoiding the pitfalls of plagiarism. These can be accessed here
The off campus section of the library website also gives you access to help and guidance on how to make the most of our online resources for distance learners, including being able to arrange an online one-to-one with our Distance Services Librarian. Click here to go to the off campus pages.
We also offer a 24/7 chat service to help immediately with any questions you may have, on plagiarism, referencing or anything related to library resources and study skills. We can also be contacted by email for more in depth queries and via social media. For contact details  follow this link
If you have any fear of falling into the trap of accidental plagiarism, using Cite Them Right will set you off on the right track.  We're here to help, so don't be scared to get in touch whether it's an online chat, an email or a tweet, we'll do our best to help you with your studies.