Read your feedback – not just your mark!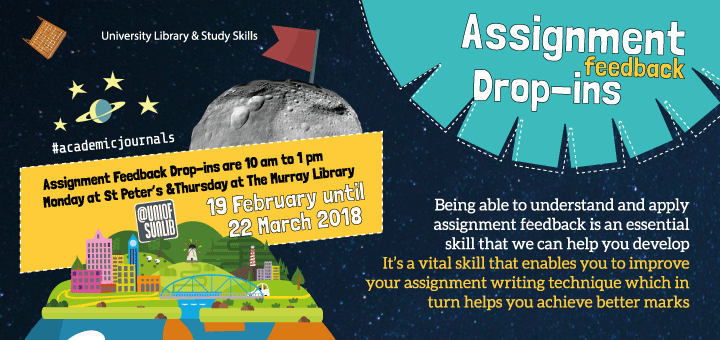 This February and March, Assignment Drop-ins are all about feedback. Being able to understand and apply assignment feedback is an essential skill that we can help you develop – it's a vital skill that enables you to improve your assignment writing technique which in turn helps you achieve better marks.
Drop-in every Monday at St Peter's and Thursday at The Murray Library, 10 am to 1 pm, starting 19 February 2018.