Practice: Social Work in Action
Did you know that the University subscribes to a Journal called Practice: Social Work in Action which is published on behalf of the British Association of Social Workers (BASW).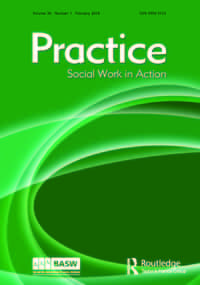 Practice provides a forum for the publication of research and knowledge from practice and the experiences of people using services in a peer reviewed journal.
The journal has a strong base in social work practice and seeks to promote a proactive, reflective and critical perspective.
Practice promotes the international dimension of social work and fosters an exchange of learning, knowledge and values.
Academics and researchers are encouraged to translate practice based research into a format relevant to practising social workers, whatever their role and task.
The journal includes contributions from the field. Practitioners and people using services are encouraged to submit material.
The Editorial Board is committed to offering constructive support to those in the early phases of their publishing careers.
You can access this and other journals directly from the 'Journals Titles ' tab on the Library Homepage.