Criminology & Criminal Justice : An International Journal
Criminology and Criminal Justice is a peer-reviewed journal that focuses on the broad field of criminology and criminal justice policy and practice. The journal publishes scholarly articles on all areas of criminology, crime and criminal justice. It includes theoretical pieces, as well as empirically-based analyses of policy and practice in areas that range from policing to sentencing, community penalties and prisons; drug use to organized crime and terrorism; and from crime prevention to victims of crime.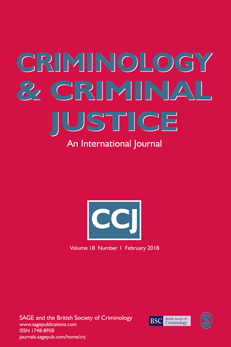 The February 2018 edition is a special issue on Coercive Control.   To access all issues of the journal , simply search for it via the  'Journal Titles' button on the Library homepage.