Who's researching what… Donna Chambers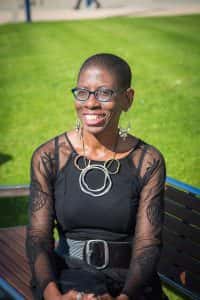 You might know Professor Donna Chambers from postgraduate programmes in tourism, hospitality and events, where she teaches 'Critical theories and methods for tourism, hospitality and events' and 'Current practices in tourism, hospitality and events'.  She also supervises masters and doctoral research projects.
Donna spent 5 years in the Ministry responsible for tourism in Jamaica, she is a Resource Editor for the journal Annals of Tourism Research, sits on the editorial board of Leisure Studies, and is a Fellow of the Higher Education Academy; she's also a lay member of the Central University Research Ethics Committee of the University of Oxford.
Donna has published a large body of work which focuses on the power of a diverse range of representations in and through tourism such as culture, heritage, gender and sexuality.  Her journal articles, book chapters, and more can be found on SURE, the University of Sunderland's research repository.
It's worth remembering that when you're directed to a journal article or book chapter as part of your studies, when you sort through that reading list, or the results from Discover, the author will likely be a lecturer, a module leader, and a dissertation supervisor.