Studying a PhD Off Campus – Ways to obtain theses
Doing a PhD Off Campus, but don't know where to go for information ? It can be really useful to refer to completed PhD theses when you're doing your own research – not only to consult layout, but also to make sure you're not missing out on valuable but unpublished research.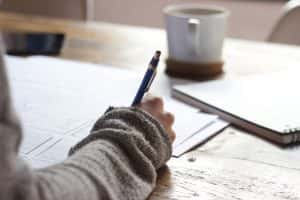 There are already a lot of useful resources on the Library Website click here for further information. Liaison librarians are here to support you both in person and online throughout your research, click here if you would like to discuss this further.
As a distant learner/off campus student you are entitled to the same services as an On Campus student. Although we do not post items overseas, we can arrange to scan a chapter to you by filling in a Document Delivery Request Form. If we do not have the material in stock that you require we will request it from the British Library through an interlibrary loan and scan that for you. We will always send the material to your University of Sunderland email address. Postgraduate students may request 65 interlibrary loans each academic year, free of charge. Click here for further information regarding this service.
The sites listed below are also helpful when searching for theses.
This is an E-theses online service. You can search nearly half a million doctoral theses held by the British Library . EthOS stores doctoral level, mainly PhDs but also others such as D.Ed. Anyone can use EthOS for their research – it can be accessed from anywhere in the world for free as it's an openly accessible website. You only need to register and login to download full theses directly from EThOS or to order digitised copies. University of Sunderland is a participating institution.
You can read full-text  open access dissertations and theses for free.
Networked Digital Library of Theses and Dissertations. NDLTD is open access. Holds electronic theses and dissertations–both those that were submitted electronically by the authors, and those that have been digitized from printed theses and dissertations.
This is a collection of the research output produced at the University of Sunderland. It contains book chapters, journal articles, reports, artworks, PhD and MPhil theses, conference papers and many other items.