World Mental Health Day – 10th October 2017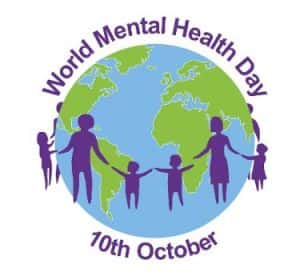 World Mental Health Day is next Tuesday, 10th October. The The day provides an opportunity "for all stakeholders working on mental health issues to talk about their work, and what more needs to be done to make mental health care a reality for people worldwide". This year's theme set by the is mental health in the workplace.
The Mental Health Foundation has lots of useful information and guides dedicated to finding and addressing the sources of mental health problems. There are a number of activities to join in order to help raise money for the charity, top tips on how to look after your mental health, as well as useful publications such as managing and reducing stress, and overcoming anxiety. These, along with other mental health issues, are all quite prominent in the modern day work place.
Teaching and schools can be very stressful environments, for both staff and students. The University has a Wellbeing service that all staff and student have access to.
For more information, check their website: https://sls.sunderland.ac.uk/wellbeing/
DfE also have guidance on their website Supporting mental health in schools and colleges
The library has a number of resources and positive mechanisms to help combat mental health issues you may encounter. Below are some titles you can check out.
Mental health in schools: a guide to pastoral and curriculum provision by Mark Prever. Available to borrow from St. Peter's library, shelved at 371.713/P72.
Mental health handbook for schools  by Mary Atkinson. Available to borrow from St. Peter's library, shelved at 371.928/A84
Young people and mental health by Jane Hurry, Available to borrow from the Murray library, shelved at 616.890835/A22
'Teacher mental health, school climate, inclusive education and student learning: a review' by Christina Gray, Gabrielle Wilcox and David Nordstokke, in Canadian Psychology, Volume 58:3, August 2017, pp.203-210
'School response to self-injury: concerns of mental health staff and parents' by Lauren Kelada and Glenn A. Melvin, in School Psychology Quarterly, Volume 32:2, June 2017, pp.173-187.

Use the library catalogue and Discover to locate further books, ebooks and journal articles on mental health.