Creative Learning Zone – The Murray Library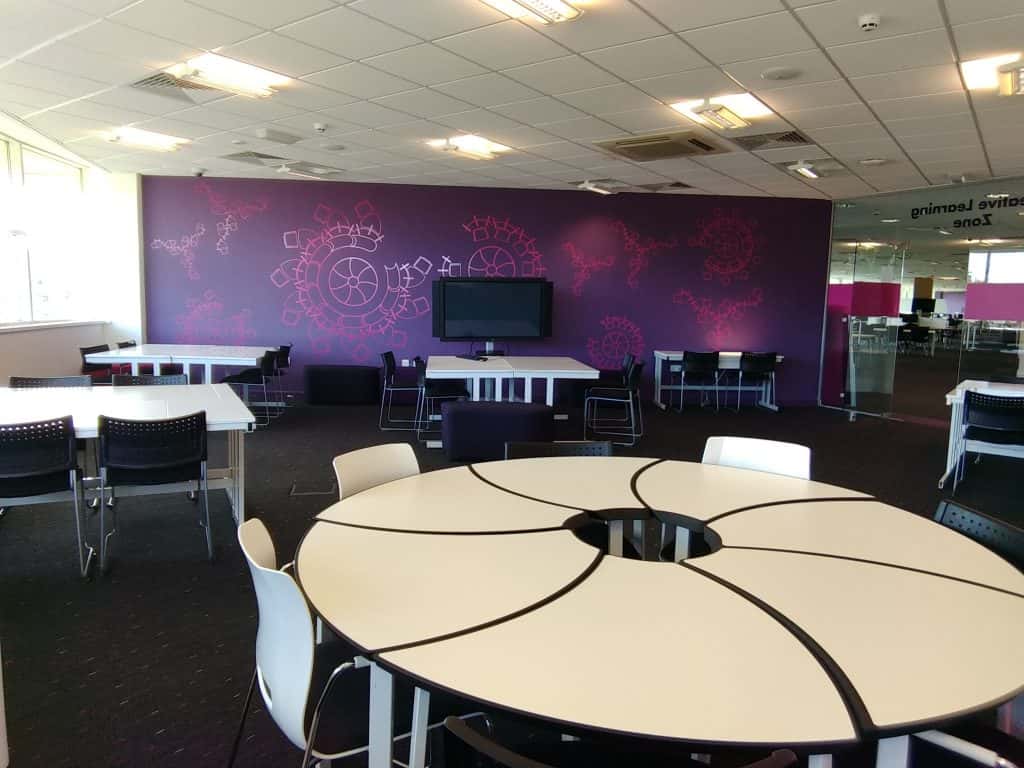 We've changed the furniture available in the Creative Learning Zone which is located in The Murray Library upper level. We've added extra seating and some large tables so people can spread out, perhaps look at the art books nearby or work together in small groups in a lovely light and airy space. There is now a lightbox table for illustration in the room. We've also added a computer with a group screen as a place for people to work together. There are still lots of flexible ways to arrange the furniture and plug sockets in the floor so you can continue to work on your own devices.
We hope you like the new space – let us know any more of your suggestions anytime by contacting us through Library Talk.