Welcome to the library (tourism, hospitality & events)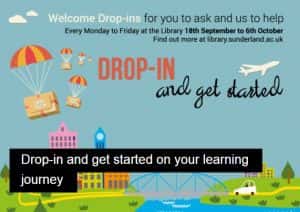 Welcome to all new students, and of course to all returning students – welcome back.
New first years – I will meet you as part of your module TLH121 where I will co-teach with your module leader Andrew to develop your information skills and research skills in October.
New top-up students – I will see you on Wednesday (20th) for your library induction.
If you want to pop into the library, ask any immediate questions or just see how things work we'd love to see you. There are Welcome drop-ins taking place in the library every day between 11am – 3pm. Just look for the library stand in front of the library desk and come over and say hi.
Top tips for getting started with the library:
1… Visit a welcome drop-in and ask us your questions
2… Watch our welcome video below
3… Bookmark the Tourism library Blog – you'll find excellent tips about the resources that are available