Fine art commission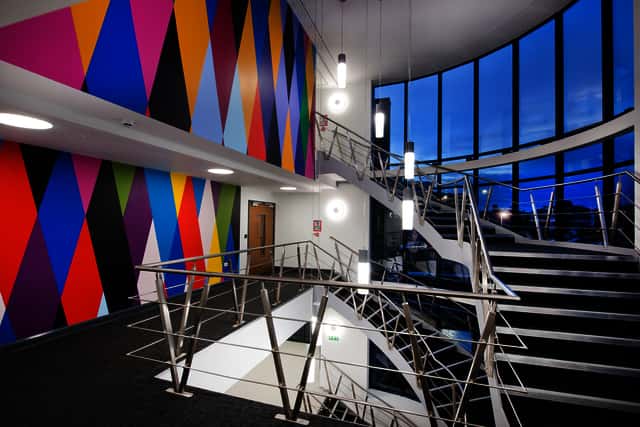 Lothar Goetz is a Senior Lecturer in Fine Art at the University. He has recently created Salsa, a site specific wall painting, which was commissioned for the entrance / staircase of Hope Street Exchange, the new Centre for Enterprise and Innovation in Sunderland. Colin Davison has produced an excellent photographic display of the painting.
The colours reflect the vibrancy of this new hybrid workspace hub of the University. The painting which starts on the wall behind receptions spans over the ceiling of the lobby area and reaches up to the top floor spanning over three floors and is at night visible through the giant curved glass wall to the passing public from outside.
Along with other researchers in the University, Lothar's research is recorded in SURE (SUnderland Repository), which is a collection of the research outputs of Sunderland University. The repository book chapters, journal articles, reports, artworks, PhD and MPhil theses, conference papers and many other items.