Using the News section of LexisLibrary
Use the News section of LexisLibrary to search for news items and articles published in UK newspapers.

Use keywords as your search terms (e.g. 'EU', 'housing', 'landlord'). You can enter up to five rows of search terms and use the drop-down list if you want to specify where the term should appear (e.g. anywhere in the article, in the headline, in the indexing).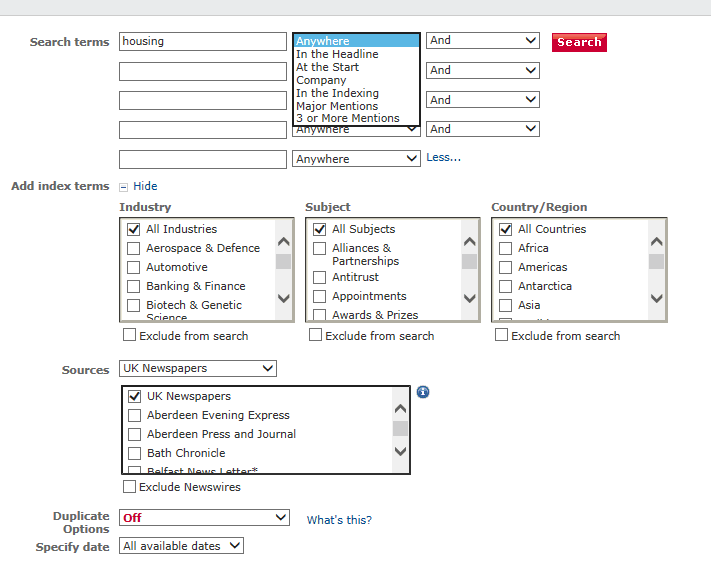 You can also add index terms to refine your search and specify dates or time periods.  'UK Newspapers' are searched by default but you can also limit your search to broadsheets, regional papers or select individual titles.