Jordan Publishing: Family law resources available through LexisLibrary

Good news! Family law resources from Jordan Publishing are now available to University of Sunderland students through the legal database LexisLibrary.
These resources include highly-regarded journals and commentary titles covering all areas of family law. Titles available include Family Law, Child and Family Law Quarterly and The Family Court Practice (Red Book).
To access these resources sign in to LexisLibrary through Databases A-Z. Journals can be browsed through the 'Journals' link on the LexisLibrary homepage and then by selecting 'Browse' to display an alphabetical list of all full text journals available through Lexis.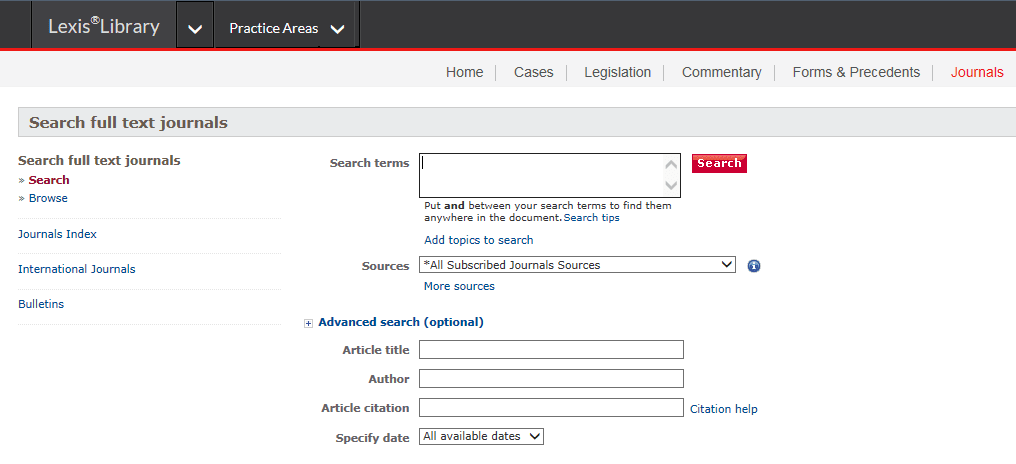 Other Jordan resources, for example The Family Court Practice, can be found by browsing the 'Commentary' section of LexisLibrary.