Journals from the University of Sunderland
Within the library we subscribe to many journals for tourism, hospitality and events students. These  include specific T.H.E. journals, but also journals on other subject that are relevant, for example journals on human resources, branding,  creativity, and sport to name a few.
Finding Specific journals
Most of our journals are online and you can do a keyword search on Discover to search these journals all at once and find articles [ watch a short video about this on our YouTube channel]. You'll may also find some articles recommended by your lecturer on your My Module Resources list.  If want to browse specific journal titles you can do that on Discover too – just choose the 'Journal Titles' link on the library home page.

You can search for any journal title here. If we subscribe to it, it will be listed with a link to the full text and information about our subscription coverage. In the example below, we subscribe to Event Management between January 2015 – present.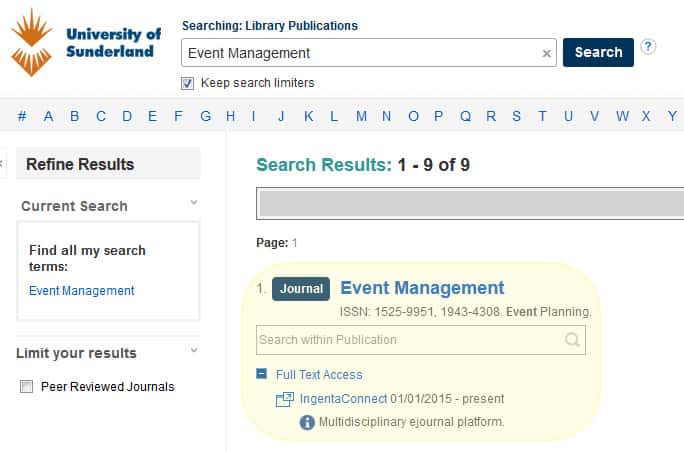 I just want an idea of what journals are available in my subject…
If you don't know what to search for and you just want to get an idea of what journals are available you can take a look at our Tourism journals list on My Module Resources. We've curated a list of the most popular tourism, hospitality and events titles that are available either within our collection, within the Institute of Hospitality's collection or available for free (open access) online. This list has tags to help you find titles by where they are available and by subject.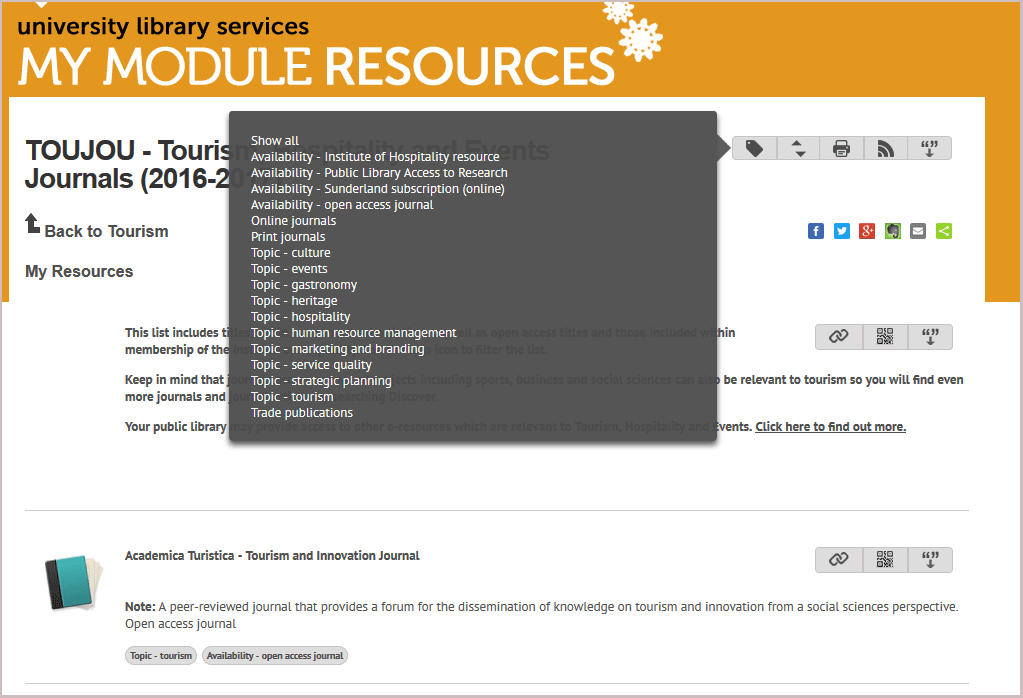 I still can't find what I'm looking for…
If you're looking for a specific journal article and you have not been able to access it, that may be because we don't subscribe to the publication year you need, or the title is not within our subscriptions. You have a few options:
If you have any questions about using journals or finding the articles you need contact the tourism, hospitality & events librarian, Leanne Young (leanne.young@sunderland.ac.uk)