Introducing a new key business resource: IBISWorld!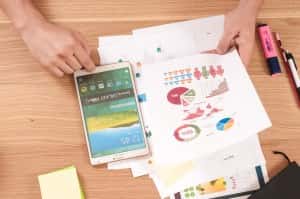 University Library and Study Support Services now subscribes to IBISWorld, which is a great resource for students of business, marketing, financial management…indeed any students or researchers needing to understand the operating conditions and long-term outlook of both major and niche industries and markets.
IBISWorld provides industry intelligence that analyses the environment of over 400 UK industries using the five-digit level of the UK Standard Industrial Classification (UKSIC).
Each industry report provides detailed performance data and analysis on the market, supply chain, operating strengths and weaknesses, external drivers, major player market strategies, industry profit and cost structure benchmarks.  An additional feature of the UK industry content are new Brexit Impact Reports.
In addition to UK industry data, our subscription also includes more than 200 China Industry Reports and 75 Global Industry Reports, which offer the same clear and up-to-date forecasts as the country-based industry reports, but instead focus on industry performance in key regions like Europe, Asia, the Middle East and more.
IBISWorld reports contain easy to download graphs and tables, which can be included and referenced in your assignments and projects. Table data can be exported directly into Excel with the click of a button. IBISWorld data is a great source of information for SWOT, PESTLE and Porter's Five Forces analysis.
IBISWorld also have a range of online tutorials to help you get the most out of this key information resource, or book a 1-2-1 with your Academic Liaison Librarian.
You can access IBISWorld from the Library website homepage by clicking on the Databases A-Z list and logging in with your University user ID and password when prompted.