Assignment Skills Week is nearly here! Mon 27 Feb – Fri 3 March, make a date in your diary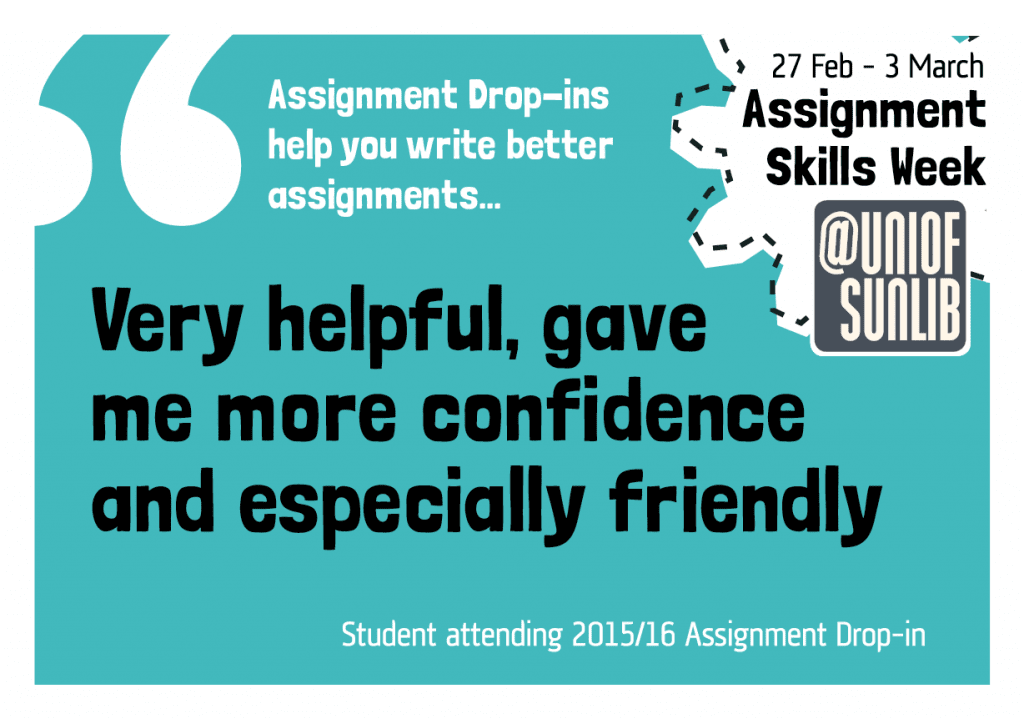 Yes next week is Assignment Skills Week. This comment is feedback from a student who attended one of our drop-in sessions last year.
Every day between 10am and 3pm Library staff and Study Skills staff will be available at either St Peter's Library or The Murray Library to answer any queries you may have about your assignment.
We'll be at St Peter's Library on Mon 27 Feb, Wed  1 March & Fri 3 March, 10am to 3pm and at The Murray Library on Tue 28 Feb & Thu 2 March, 10am to 3pm.
See our Library website for more details of the full week.
So if you want some help why not drop-in next week.