Getting the most out of Discover: using My Discover to store and organise your journal articles
If you have found some useful articles on Discover, you may wish to save them for future use.
You can store articles within Discover by using the My Discover option.
From your results list, select the folder icon alongside an article that you wish to save, and it will be added to a folder.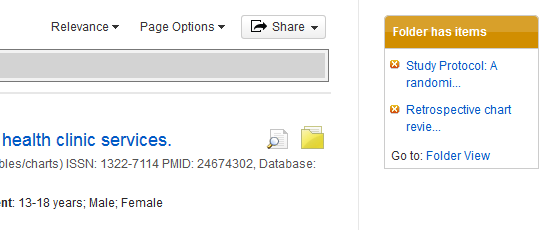 Go to Folder View and sign in to My EBSCOhost.  You create a new account to store your selection of saved articles.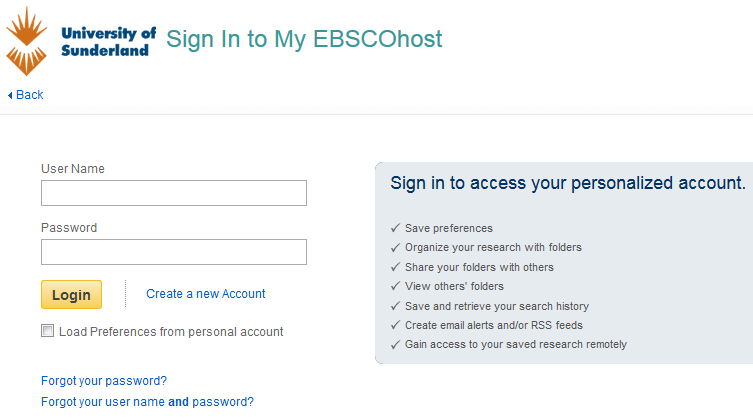 The next time you use Discover you can retrieve those saved articles by using the My Discover icon to access your new My EBSCOhost account.

Once created you can keep saving and adding articles as you continue with your research and you can create folders within your My EBSCOhost account to organise all of those items.