Study skills for Psychology students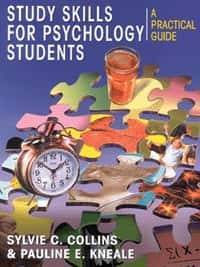 So here you are at University and there's a lot to take on board. Struggling with information overload? Feeling anxious about that first assignment deadline? Worrying about how to take notes in lecturers, write in an academic way or make the best use of library resources?
Here's a book that could help you along the way – Study Skills for Psychology Students – there's some copies available in the Library and an ebook version as well.
Also checkout  – Study and Communication Skills for Psychology – and – How to think straight about Psychology.
If you want a little help with that first assignment, why not pop in to one of the Library's assignment drop in sessions, they are running now all the way up to early December.