Public Lecture Series: Dr Sheila Quaid and Dr Angela Wilcock
The next in the series of public lectures hosted by the Centre for Applied Social Sciences will take place Wednesday 2nd November 2016.  Please see below for further information: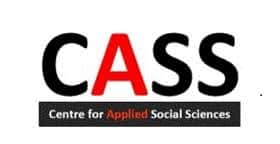 Public Lecture Series
Dr Sheila Quaid and Dr Angela Wilcock
3-5pm, Wednesday November 2nd Priestman 111
In this paper we position standpoint as a tool to use in feminist inquiry and have both incorporated the principles into our methodological design. Standpoint logic provided a methodological framework for the gathering of knowledge about the topics of our doctoral theses. We reflect on our use of feminist standpoint epistemology as a methodological framework and the emotional dilemmas that arose. On the positive side, standpoint logic provides a robust and methodological framework of scientific enquiry however, questions emerged about emotionality. Drawing on two PhD projects; one on help-seeking in response to domestic violence and the other on lesbian motherhood we seek to illustrate how the positioning of ourselves raised questions about emotionality in the fieldwork process. We were able to develop trust and openness with our respondents some of whom became highly emotive. This interactive, emotive style of interviewing produced knowledge, which emerged though positioning, inter-subjectivity and reflexivity. However, questions also emerged around limitations regarding the emotion produced in our work.