ArtWorks-U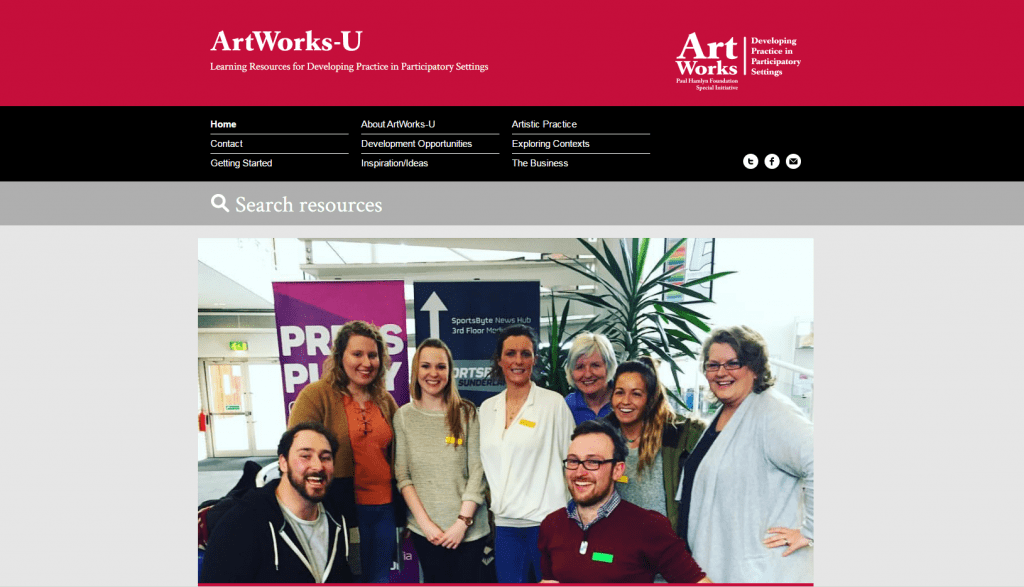 Set up as a pilot project in 2013, the ArtWorks-U web resource is an excellent source of information for anyone interested in working with arts in the community and for wider professional practice. Resources are linked to short courses run in partnership with the University of Sunderland and can be used as a stand alone source of information and guidance.
The website is easy to explore and includes podcasts and downloadable resources. For example, useful do's and don'ts for those working with people with dementia or with young people in arts settings or Of particular interest is The Business section which includes valuable resources on topics such as funding, marketing and writing artists statements.
ArtWorks-U is a valuable portable for all of the creative and performing arts subjects and certainly something to refer to for any practice based modules.