Museums and galleries: MoMa
Museum of Modern Art in New York may be too far away for many of us to visit but it has a great website which is worth checking out. The explore section is full of useful resources, especially the Inside/Out blog. The multimedia and interactive section includes lots of videos, exhibition tours and interviews with artists. It isn't updated as frequently as the Tate's media section but does contain multimedia materials that will be useful for your research.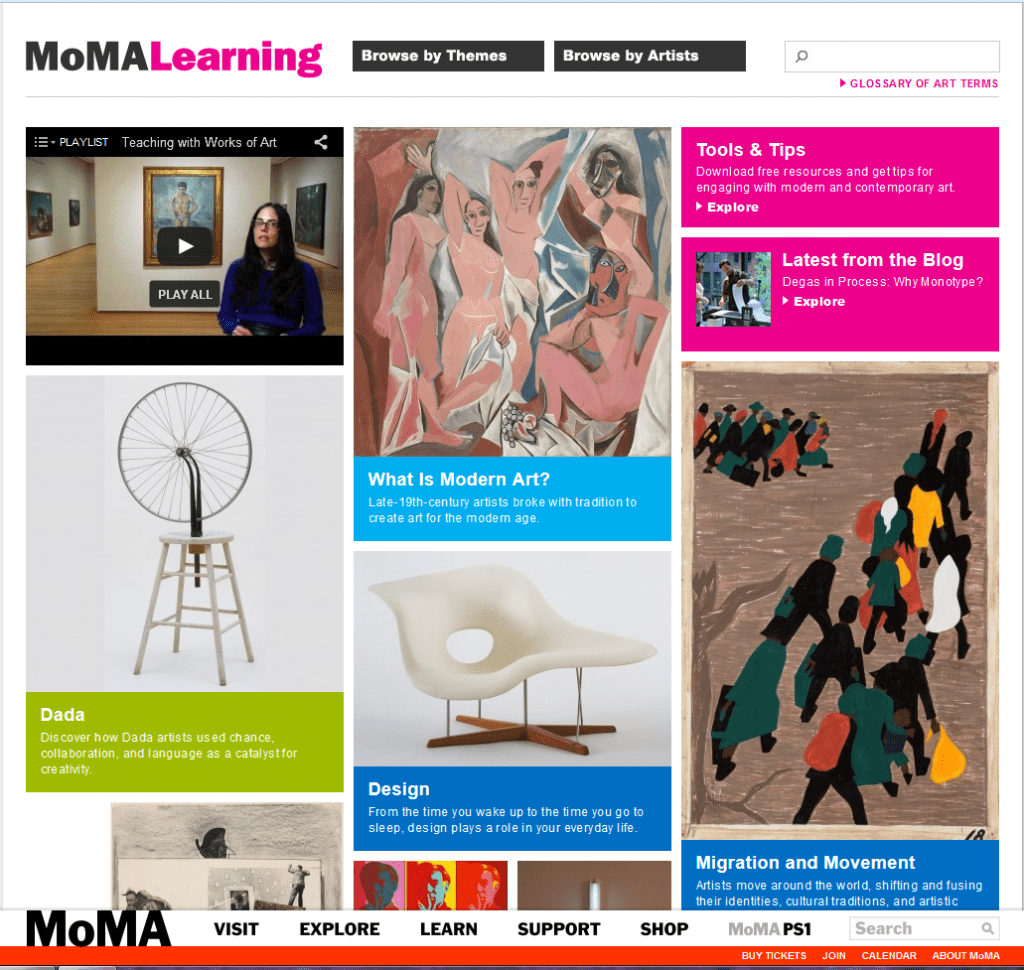 The MoMA earning website is a great source for introductions to art movements or individual artists, and includes a glossary of art terms which can be a valuable tool.